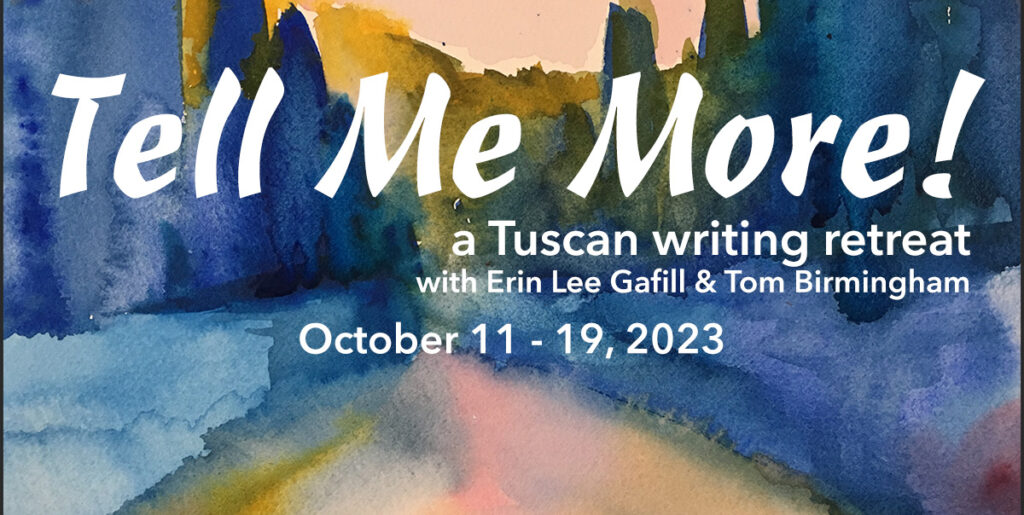 October 11 – 19, 2023
Begins and ends in Florence
stay at Spannocchia – an 1100 organic farm and agriturismo retreat
For more information – tom@bigsurarts.com or erinleegafill@yahoo.com
8 nights lodging at Spannocchia and in Florence
all meals, including seven days at Spannocchia, dinner in Florence, Tuscan Vineyard Lunch, lunch in Siena
all programs & instruction; award-winning writing & sketch instructors, Certified yoga instructor (Joetta Keene)
all ground transportation, round-trip to Florence, and day-trip to Siena
Per Person – double occupancy $2900, single occupancy $3500
Erin and I plan a time that will be both stimulating and relaxing. We look forward to a week of personal development for each of our attendees; an opportunity to share time with a great group of people, and a time to step out of the daily hubbub of our busy world.
Spannocchia's unique environment is the perfect location for our time together. The 1000+ acres of wild and cultivated land gives us plenty of room to roam. The true farm to table meals are simple, healthful, and delicious. We'll have plenty of room for time together, as well as for quiet time on your own, or with a few friends. Our days will include a mix of activities to truly nurture your mind, body, and spirit.
Tell Me More! is limited to eighteen participants. We'll begin to register guests during the first week of 2023, but let us know, and we'll reserve a space for you now.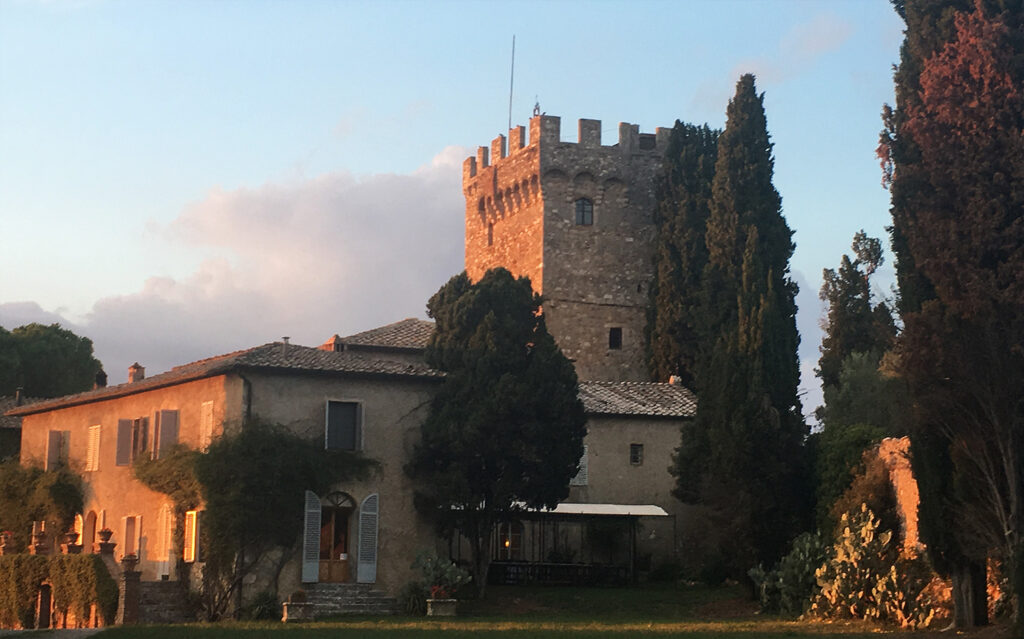 Accomodations
Wednesday, October 11 – 4-star hotel, city-center, Florence – Our hotel in Florence is a short walk from the heart of this beautiful city. It will be comfortable and accommodating as well as a great place from which to explore.
Thursday, October 12 – 19 – on to Spannocchia – Tenuta di Spannocchia is set in a south-west corner of Tuscany. The main house sets a mile from the closest paved road, surrounded by organic gardens broad forests, cypress trees, and ancient ruins. There are six rooms on each wing of the house that can accomodate two or three persons. Each room has a private bath. Our group will also occupy two small villas adjacent to the main house one with three bedrooms and two baths, one with two bedrooms and one bath, these are perfect for a family, or a few friends traveling together.
Program
Our days at Spannocchia begin with a walk through the countryside followed by Yoga with Joetta Keene.
We'll offer daily sessions of creative writing and memoir exercises as well as observational sketch.
We'll have a day in Siena, where we'll visit the city's historic center and have lunch at our favorite trattoria.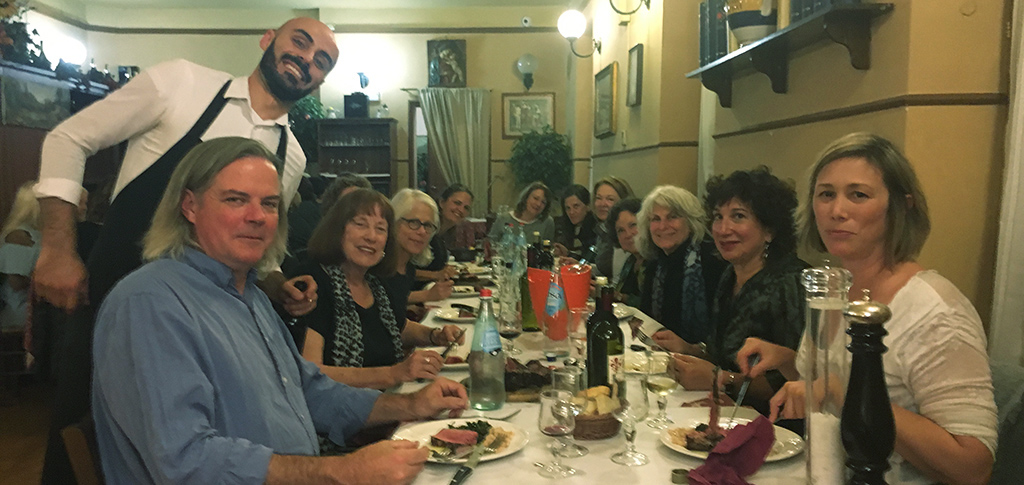 Meals
Spannocchia provides three meals a day, the authentic Tuscan fare is prepared with vegetables, olive oil and wines produced on the property. Simple breakfast and lunch are served buffet style. Dinner is a sit-down experience served by the staff of interns and includes Spannocchia's estate bottled wines. The food is a real highlight of the Spannocchia experience, all prepared freshly in an authentic Tuscan manner.
We will also have meals together on our first evening in Florence, on a vineyard on the way to Spannocchia, and in Siena at some of our favorite places.
A Day in Siena
On Monday we will take the day to explore Siena. We'll visit the historic center, we'll have time for observational sketch, and we'll visit The Duomo, and Piazza del Campo. We'll share an early dinner at one of my favorite local trattorie before returning to Spannocchia.
Return to Florence – October 19
As all good things must pass, this special time will come to an end. We'll all be picked up at Spannocchia midmorning, and driven to the Florence train station with fast-train service to Venice, Rome, and Naples.
If you prefer, we can have you dropped off at the Peretola International Airport in Florence.
Details
Registration Fee –
Per person double occupancy – $2900
Per person single occupancy – $3500
Registration fee includes –
All meals from dinner on Wednesday through breakfast the following Thursday
Eight nights lodging
All programs and instruction
All ground transportation
Entry fees during our day in Siena
Surprises designed to delight!
Not included with registration –
Transportation to and from Florence Italy
Most art and writing supplies
Travel insurance (recommended)