Hardcover Edition – 112 full color pages
Introduction by Kaffe Fassett
Written by Erin Lee Gafill
Paintings and Textiles by Kaffe Fassett & Erin Lee Gafill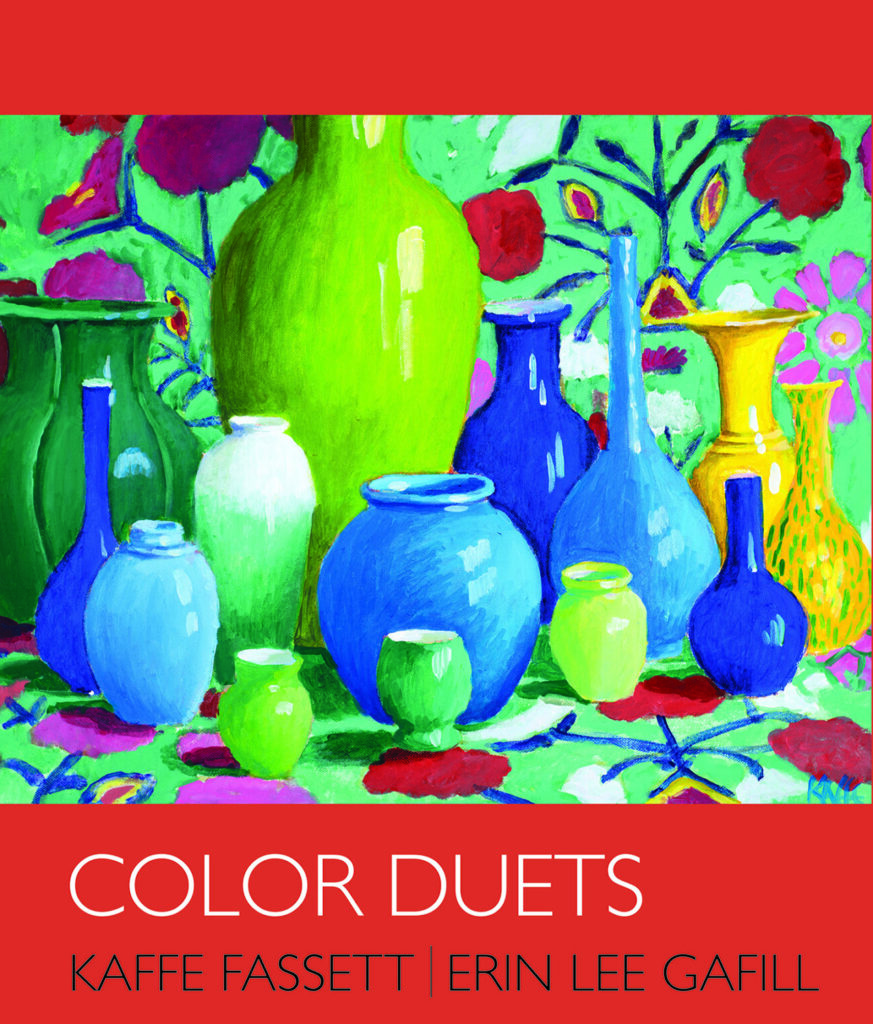 Color Duets
Kaffe Fassett & Erin Lee Gafill
Color Duets is a new book of original artwork, textiles, and family stories. It memorializes a series of artist retreats shared by Kaffe Fassett and his niece, Erin Lee Gafill over the last twelve years.
Two artists in the thick of noted careers celebrate beauty through color and pattern. Each works tirelessly to create work expressing their individual visions, while touring the world evangelizing to the faithful their message: "You, too are a creative spirit."
For over twelve years, they have come together each May in the home where they both spent their formative years. They retreat to a cabin in a redwood grove across the highway from Nepenthe in Big Sur, California. In this stolen week, they sit side by side, surrounded by palettes, easels, brushes, and paints. They observe and render the nuance of color and form as the canyon light illuminates selected groups of vases, pots, and flowers.
Color Duets represents more than the creative outcome of still life paintings. It reflects on the contemplative experience of sharing a studio and focusing the artist's eye on simple objects. It honors the magic of the brush, which elevates these objects to a place of honor. It is about looking and seeing and finding the rhythm and the melody in the juxtaposition of simple objects. It speaks of taking time together in retreat from the pressures of the world.
This book serves as a catalog for Color Duets, a museum show opening in May, 2021 at the Monterey Museum of Art in Monterey, California.
Release date, June 15, 2020 by 26 Letter Press
ISBN: 978-1-950731-01-5
Introduction by Kaffe Fassett
Images, paintings, and text by Erin Lee Gafill, Kaffe Fassett, and Tom Birmingham