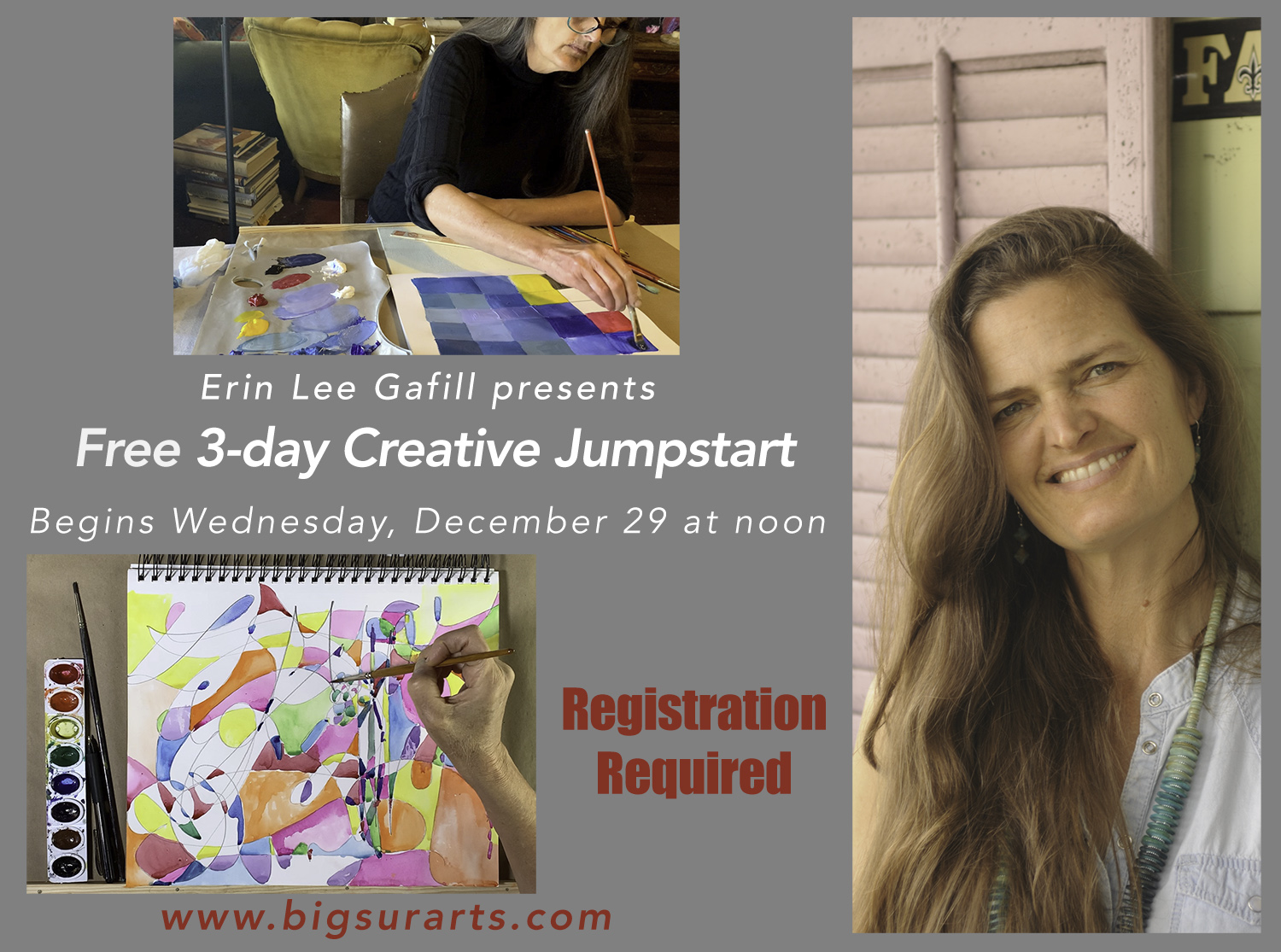 Access Demo Videos
Attend Daily Zoom make-alongs
Receive encouragement and feedback
Join Erin Lee Gafill for daily creative projects Wednesday, Thursday, and Friday this week.
Even if you can't attend all three sessions, you'll receive links to each instruction video at no charge!
When you sign up for the Creative Jumpstart, we'll send you a materials list, a link to the first video, and a short program description.
On Saturday, Erin begins her creative immersion – Drinking from a Cold Spring Series – January 2 to March 27th. This three day jumpstart can be used as a preview of her upcoming program, or as a stand-alone experience.